Voted One of the TOP 3 Ghost Tours in AMERICA by Readers of USA Today! Haunted Asheville Ghost Tours, LLC $29.95 for adults, $19.95 for age 14 and under. * These walking tours last approx. 2 hours. *Minors must be accompanied by an adult at all times

*Classic Tour meets in the creepy alleyway behind the Asheville Masonic Temple, 80 Broadway. We ALWAYS run regardless of weather!*
All sales final. No refunds or changing tour times.
Classic Walking Tour "The Haunted Asheville tour makes for a mesmerizing trip . . .
and explains why this city is magic."

--National Geographic Best Outdoor Adventures




We sell out quickly, so . . .

Classic Walking Tour

Experience the spookiest sites of downtown Asheville with your expert local guide. Enjoy hair-raising tales and dark history! Created & owned by Joshua P. Warren, this is Asheville's original and ultimate ghost adventure!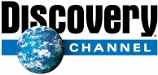 Things Die Slowly in the Mountains...
ASHEVILLE is a haunted city. These mountains are the oldest in the country, and bear the residues of Native American spiritualism, the bloody Civil War, and some of history's most dynamic personalities. Psychics are drawn here from around the globe, mysterious "vortex" energy is reported, and paranormal investigation thrives. Travel the streets as we send a chill down your spine.

Based on the acclaimed work of best-selling author Joshua P. Warren, our tours explore Asheville's most enchanting and eerie sites.

You'll learn about:

* The Pink Lady who haunts the Grove Park Inn

* Chilling apparitions from a suicide at Helen's Bridge * A young lady brutally murdered in the Battery Park Hotel * Spirits from the madman who executed our city's largest killing spree * A body entombed in the wall of St. Lawrence, and much more. * Not only will you experience Asheville's dark underbelly, but you'll also learn about ghost hunting yourself. It's the original adventure produced by Asheville's original ghost expert.